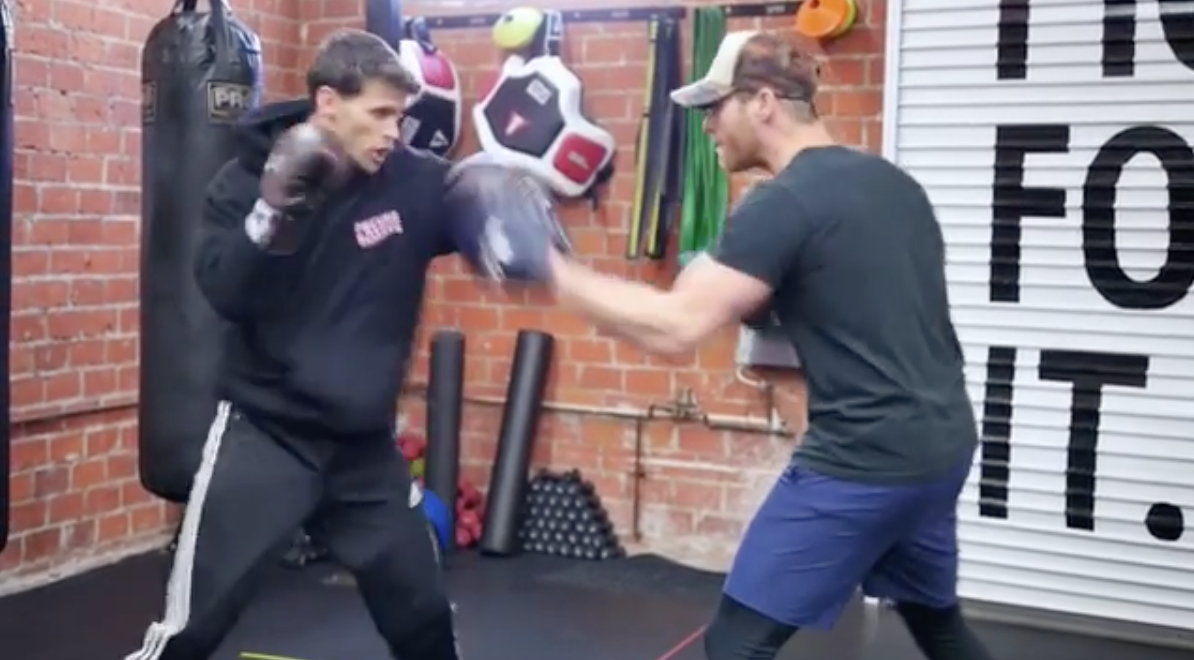 John Aiden
Born in a small town in Michigan, John grew up with a love for the outdoors and being active: camping, hiking, jet skiing and playing sports.
After moving to LA, John turned to boxing as a new way to stay active. Training every day, honing his skills and mastering the art by giving 110%. He's been with Prevail for over two years and has fallen in love with the world of boxing and combat sports. John has also added Muay Thai to his training regime.
John's coaching style is energetic, but patient; he's attentive to each client's individual development. His playlists turn Prevail from a gym to a dance party. He's outgoing and always greets you with a big smile - the energy is infectious and you'll see it transfer to the rest of the class. Right at the moment you want to drop from that plank, John pops by with a little dance to make you laugh.
When he's not at the gym, John still loves the outdoors and can be found enjoying the California sunshine while hiking and boogie boarding at the beach.
PREVAIL SENIOR COACH / ACE Certified Group Fitness Instructor / CPR/AED